WELCOME!!!
SHAMUPAI!!! (Quechua)

We wish you welcome get to know in Bay's Bushyfur kennel!
Kennel Bay's Bushyfur was founded in 1994.
The Finnish Kennel Club awarded (Vuolasvirta award) breeder.
Since 1998, under which the this kennel name we breed so important breed for us;
Peruvian Hairless Dog; two different sizes small and medium
"with love and respect the breed"

Note!Large-sized Peruvian Hairless Dog only available at random.

2018 is a anniversary year in our kennel,
this year will be 20 years full of
when the our first Peruvian Hairless Dog litter was born.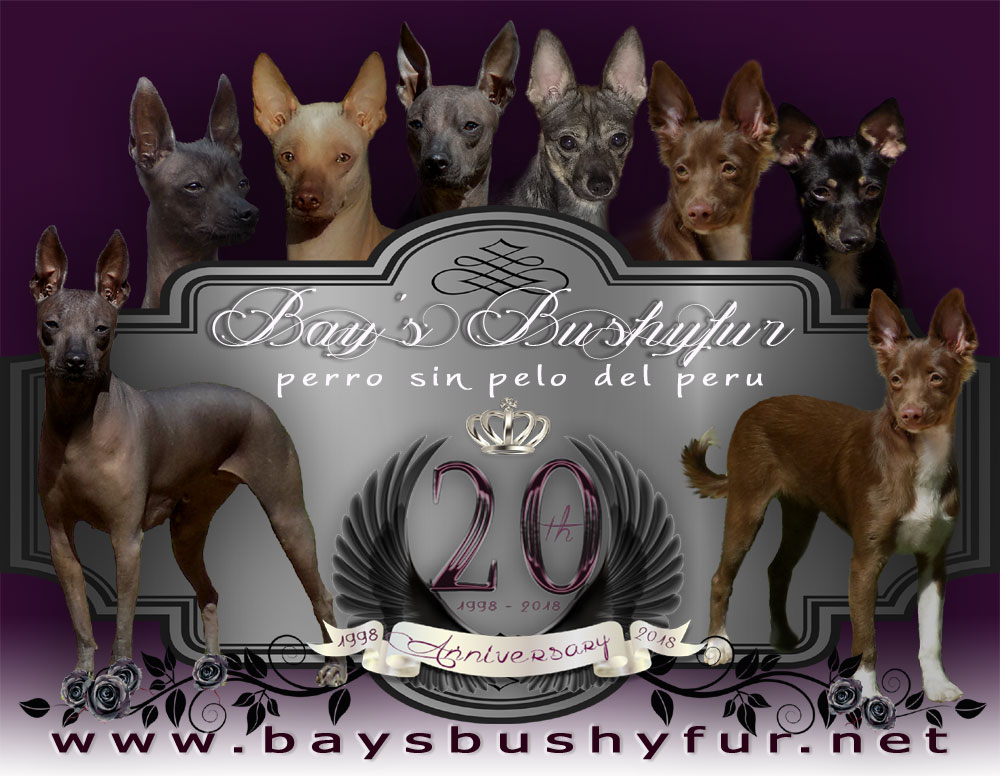 *Bay's Bushyfur kennel - Kaarina-*
Kaarina Naaralainen
FINLAND, PAPPINEN (Joutsa)
baysbushyfur.kennel@pp.inet.fi
You will find me also Facebook

Listen on this my favorite music from Peru
ANANAU, Alborada